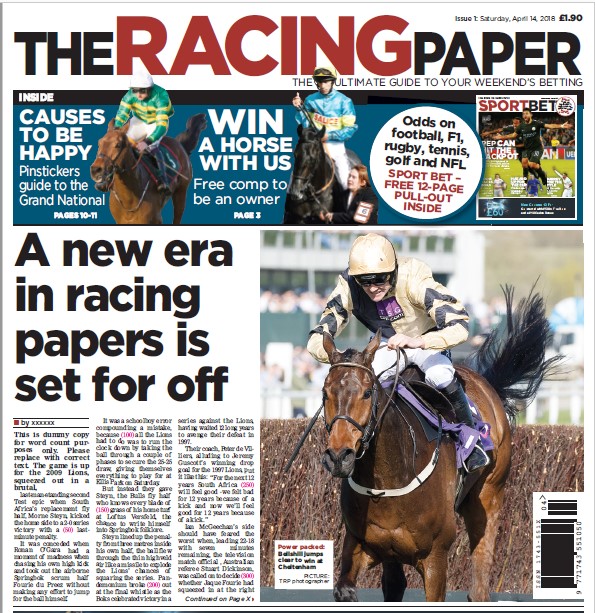 The Racing Paper is the must-buy companion for horse racing and major sports betting.
Launching on Saturday April 14th and to be published every Saturday morning throughout England, Scotland and Wales it features all Saturday and Sunday horse racing plus a special pull-out section for sports betting across the board.
Our comprehensive racing section brings expert analysis from our tipsters plus big-name interviews and columns.
In the Sport Bet section, you will find an exclusive
column on football betting from Michael Owen plus other leading personalities from Cricket, Golf, Rugby,
Tennis, Motor Racing, American Football and much,
much more