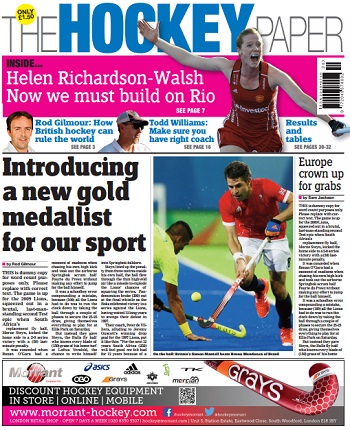 The Hockey Paper is the first weekly newspaper dedicated to hockey.
The Hockey Paper will present a unique package of information, ranging from breaking news stories, in-depth interviews, analysis and gossip.
Led by former Telegraph correspondent Rod Gilmour, The Hockey Paper will feature columnists such as Simon Mason, Nick Irvine, Beckie Middleton and Todd Williams.
The Hockey Paper will cover all matches played in the men's and women's Premier Divisions and extensive round-ups of the six Conferences below. It will also report on hockey action throughout Europe and the wider world.
There will be big interviews with star players, special features on grass roots, universities and schools and an extensive results and fixtures section.
Visit the official website at www.thehockeypaper.co.uk/ or find us on Twitter.